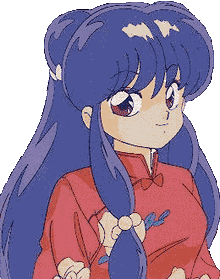 Shampoo is a yandere to Ranma Saotome, and a rival of both Akane Tendo and Ukyo Kuonji.
The kanji in her name are shān "coral" and pú "uncut/unpolished gem". The real pun in Shampoo's name though, is that some of the characters from her village are named after beauty products such as Mousse and Cologne.
Community content is available under
CC-BY-SA
unless otherwise noted.